Built In Storage to Get the Most From Your Living Room
Whether you're looking for a place to stash a few books, or are more interested in a colourful display space, this  blog will give you a few ideas.
Luckily, goFlatpacks allows you to completely design your custom cabinetry online. These spaces show what an asset clever storage can be, helping to keep a living room tidy, but also contributing to its aesthetic; providing display space for those pieces you want to enjoy, and a home for those you prefer to hide.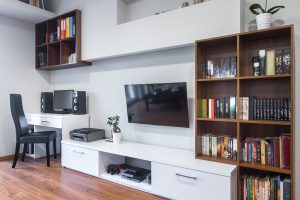 Storage is good news in any part of the house, but in the living room it needs to do more than offer practical, stash-it-all space. This is a busy, public part of the home, after all, so any storage must work hard, looking great as well as offering a home for DVDs or the Xbox console.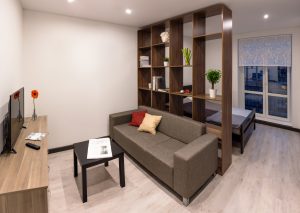 Partition
To create another living space in an open plan room you can build an open partition. This will still allow light as it is open on either side.  Bookshelves make excellent spatial dividers. The density can be altered based on the number of books stored or you can go the minimal effect to soften the overall feel.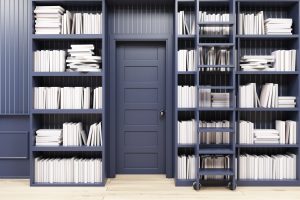 Exploit underused space
This beautiful shelving is no more than 500 millimetres or so deep, so it barely eats into the room's overall space. Nevertheless, it provides a wall of storage, interest and colour, turning what might otherwise be a completely plain, unremarkable surface into a thing of beauty.
Continuing the shelving above the door is a clever touch that makes use of every scrap of space. It also gives this wall a sleeker, designed feel, steering it away from looking simply like two bookcases either side of the door.
Create your dream custom DIY cabinetry with goFlatpacks today!